User Information: To post code as code in the window where one writes their reply or post use the </> icon. Highlight the part that is code and click on that icon. Any output in a terminal or Konsole is considered code. Contents of system files and any configuration files are code.
This shows the code or preformatted text icon: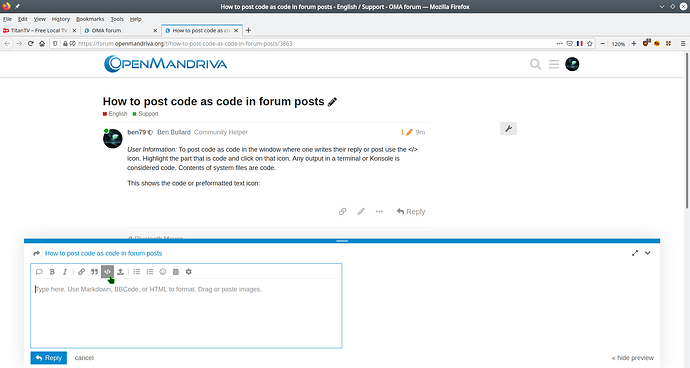 Why this is important? It makes the code a lot easier for someone to read and understand as code. It helps people trying to help users with issues differentiate between what is description and what is code. We are a small, all volunteer, part time group. Time is precious, we all have more on our "To Do" lists than we can get done.
Thanks for your consideration on this.