Hi again guys.
So I just finished upgrading to ROME. I have got some good and some bad news:
The good: In contrast to my last try in January where I got only a black screen of death after upgrading complted. (I used this instructions: How to upgrade Rock/OMLx 4.3 to ROME (rolling)) It works now, however, the logon screen is defaced, keyboard layout is wrong on it, and instead of Plasma-KDE I only got the horrible MATE (Looks like Gnome to me?)
Also Steam still doesn't start still so no juice there.
In the package manager the KDE Plasma packages still appear installed so no idea why it only gives me MATE as a selection now.
There are 3 error messages on the login screen, they are in red and very hard to read but hope it helps to decipher anyway: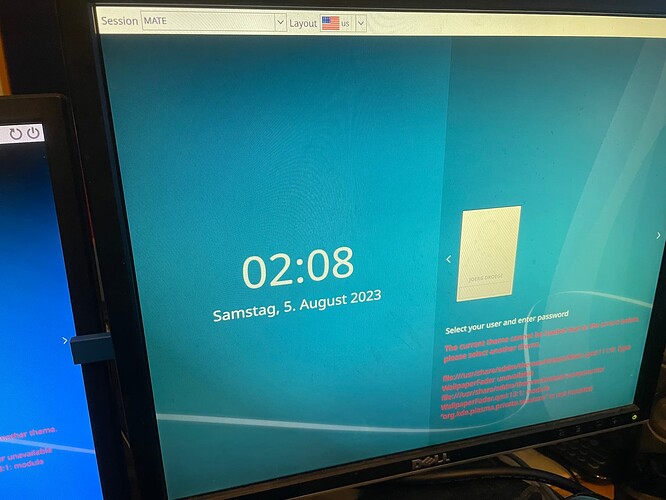 (From what I could read it says the following:
"The current theeme cannmot be loaded due to the errors below
Please select another theme
Type WallpaperFader unavailable
module "org.lde.plasma.private.sessions" is not installed.
thanks in advance!