The following applies to 'Official Release" of OpenMandriva Lx 4.0 and after. (This is not related to OM Lx 3 at all.)
If you do what is shown here and don't know what you are doing you can unleash all manner of havoc and bad things upon your OpenMandriva system. Know what you are doing first.
If you are at all in doubt ask questions in the Support forum first.
The easiest way for user to do this is with the 'Software Repository Selector' located in Application Launcher>System.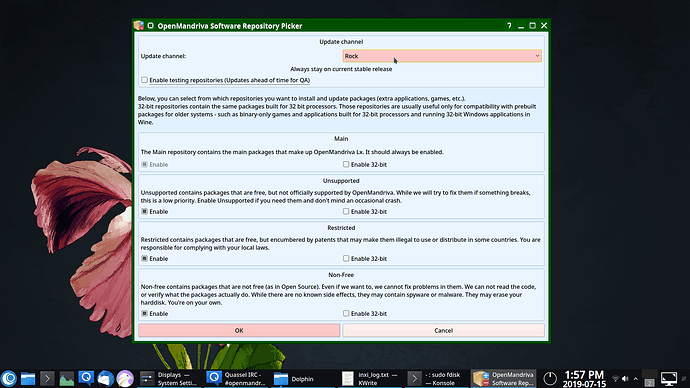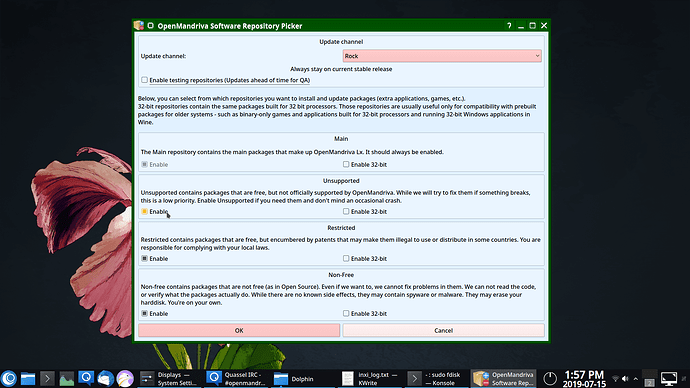 Basic rules to follow. Never change what is in the "Update Channel". Default installation is "Rock" for most users just leave that as is. Unless you are a tester or QA-Team member you also want to leave "Enable (testing) repositories unchecked. (Packages in testing repos can and sometimes will break your system.)
Know it, learn it, believe it, use it.