dnfdrake-2.1.6-1 published for Cooker, Rolling and 4.3
dnfdrake-3.0.0-1 published for Cooker Rolling and 4.3
DnfDrake nuovo frontend a dnf - #168 by astragalo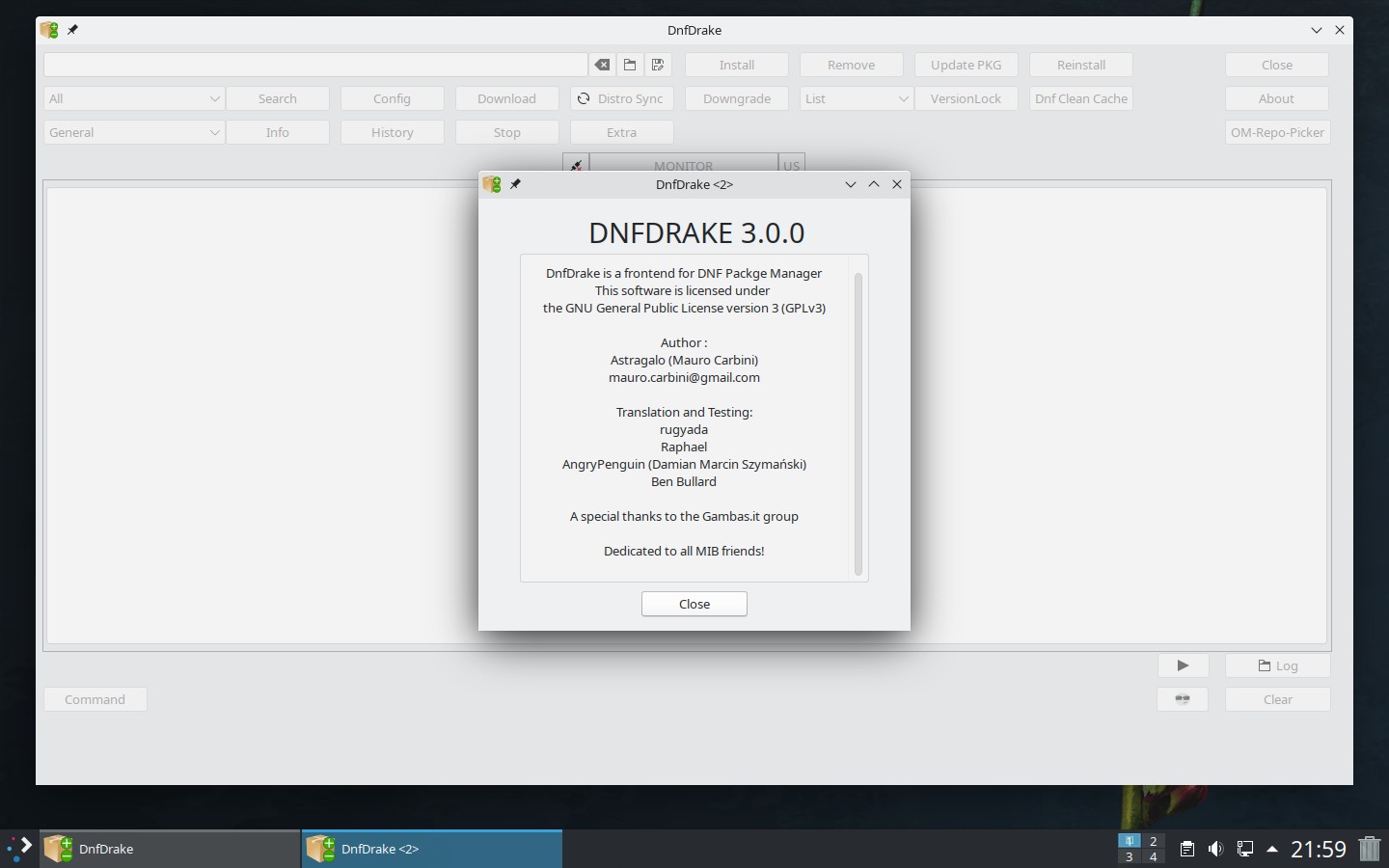 dnfdrake 3.1.2 published for Cooker Rolling and 4.3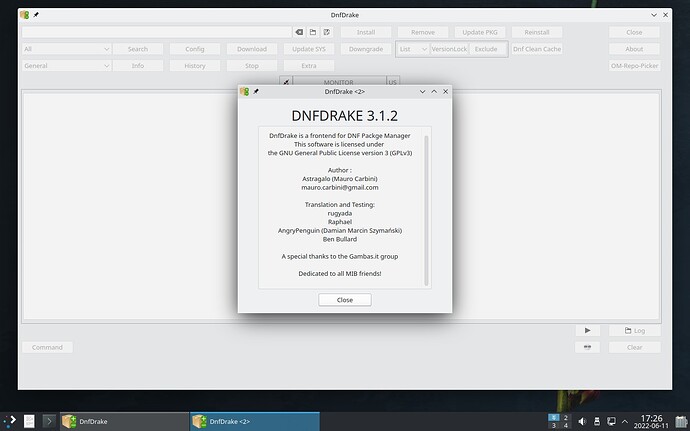 dnfdrake 3.4.3 published for Cooker and ROME.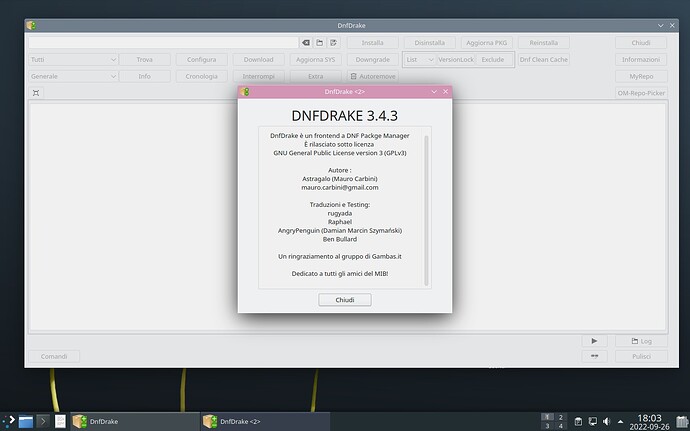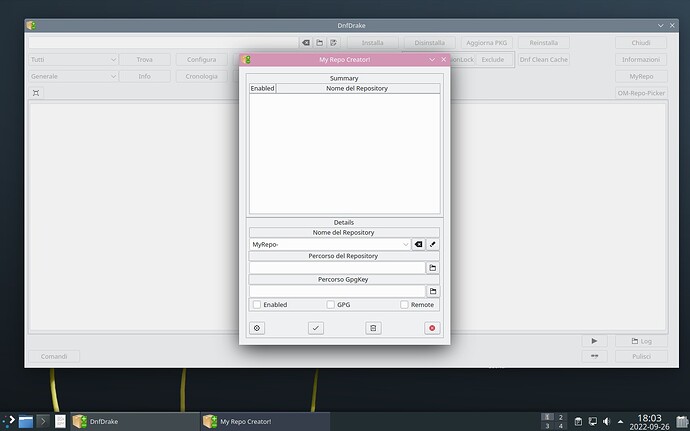 Is the preference for checking package names in Cooker and Rolling, now dnfdrake, rather than dnfdragora?
For me yes. Use it and you decide

Perhaps, I should have asked if dnfdrake is an official OpenMandriva package, first.
@epp Not official (not yet, at least).
I think also because gambas stack is in /unsupported repository.
PS>
Oh, well, it also depends on what you mean by 'official'
What is sure is that's an original project, not imported or copied from whatsoever in the world


Made from scratch by @astragalo