Hello,
I tried to update my system from 4.1 to 4.2 using this guide: Attention Rock users: Rock repositories switched to OM Lx 4.2. At the terminal the size of the packets who was needing to update was about 2.9gb , at the end of the process i got a message on the terminal about the size of my disk is not enough, it said me i needed about 1.1 gb more. My total root partition size is 25.38gb and in use is 20.52 so there is 4,86 gb free space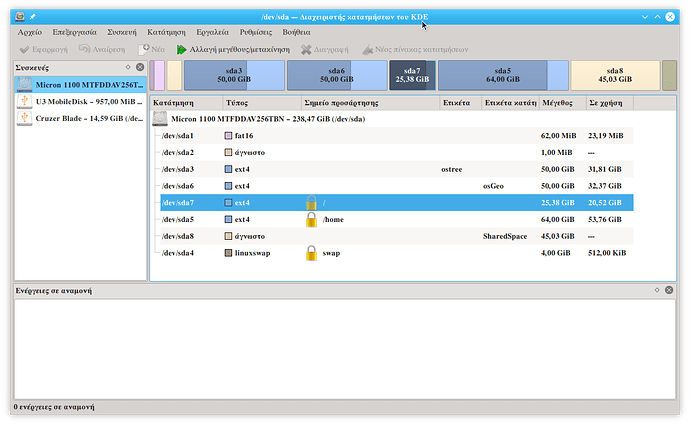 .
My question is why the update failed since there is almost 2 gb more of the packets size who need to updated?
Also, is there any safe way to clean my system for enlarge my free space?
_OpenMandriva Lx version:_4.1

Desktop environment (KDE, LXQT…): kde

_Description of the issue (screenshots if relevant):_Disk space problem during update from 4.1 to 4.2

_Relevant informations (hardware involved, software version, logs or output…):_Operating System: OpenMandriva Lx 4.1
KDE Plasma Version: 5.17.5
KDE Frameworks Version: 5.66.0
Qt Version: 5.14.1
Kernel Version: 5.5.12-desktop-1omv4001
OS Type: 64-bit
Processors: 8 × Intel® Core™ i7-8550U CPU @ 1.80GHz
Memory: 7,7 GiB