Hello,
Rolling
Desktop environment (KDE, LXQT…):
Plasma
Description of the issue (screenshots if relevant):
Unusual problem with LO in Rolling. System is fresh install and LO has not been used. When I first open LO Writer I see this: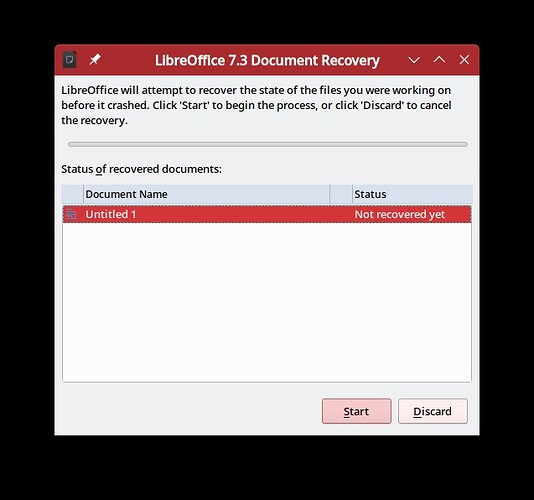 Relevant informations (hardware involved, software version, logs or output…):
If I select to Discard then LO seems to work normally. But if I select Save all LO apps become unresponsive. The only remedy is to re-install all the LO packages and next time select Discard. Additionally when I had selected Save and then try to run any LO app in cli there is nothing, no output. Also nothing in journal logs.
I suspect this will be fixed when devs next copy Cooker stuff to Rolling. We are hopeing for this to happen soon.