Hello,
OM Lx 4.3
Desktop environment (KDE, LXQT…):
KDE Plasma
Description of the issue (screenshots if relevant):
See bug report.
Relevant informations (hardware involved, software version, logs or output…):
The hplip software works and my HP Photosmart 6520 successfully installs and prints. There are just these weird error messages.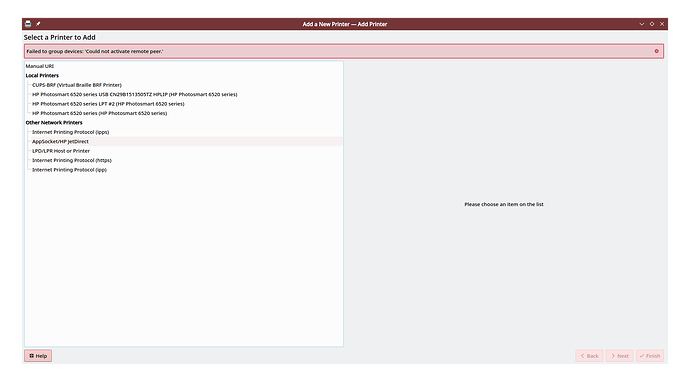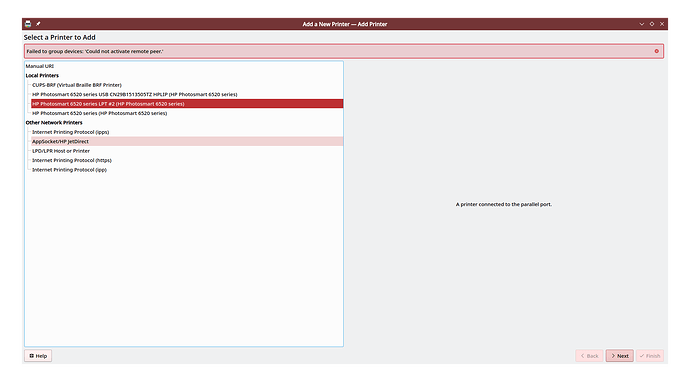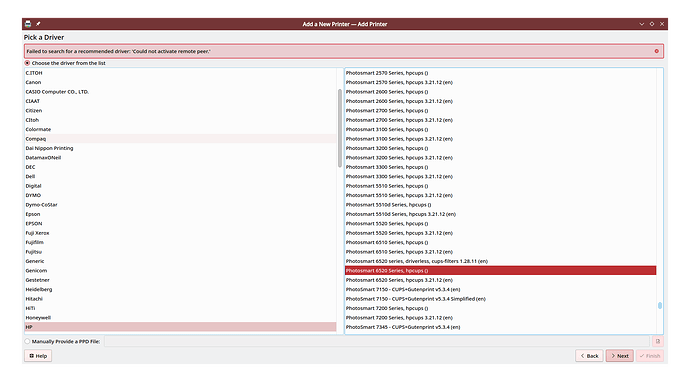 Note: If you really want your issue resolved file a bug report. This is approximately 200 times more effective than reporting an issue in this forum.
Note-2: kcmshell5 kcm_printer_manager is the Printer module in SystemSettings. To install most printers see this.