Firefox 66.0.4 has been released to address this issue
Thanks TPG.
There is also a fix through Firefox studies: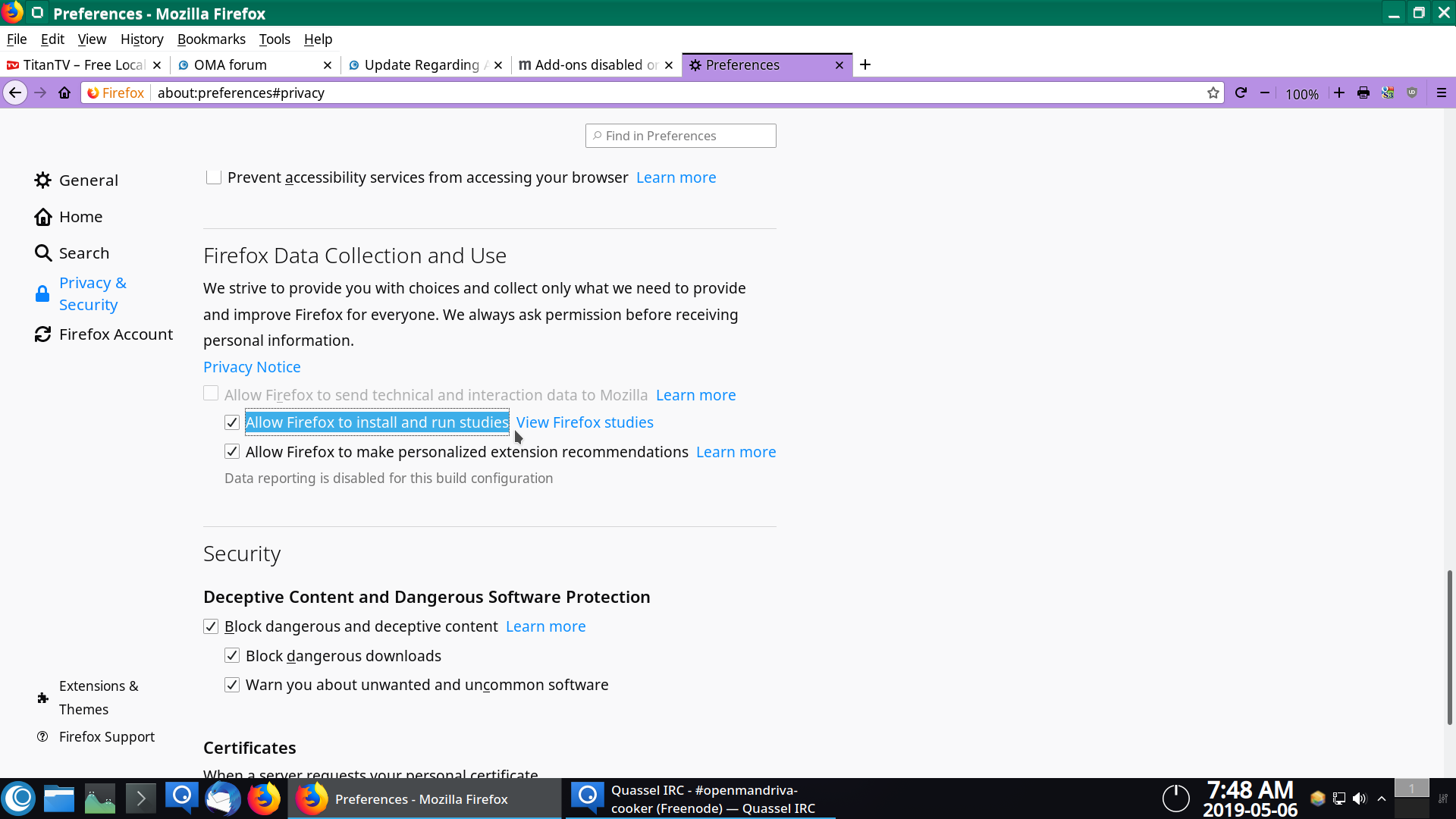 that just got done here: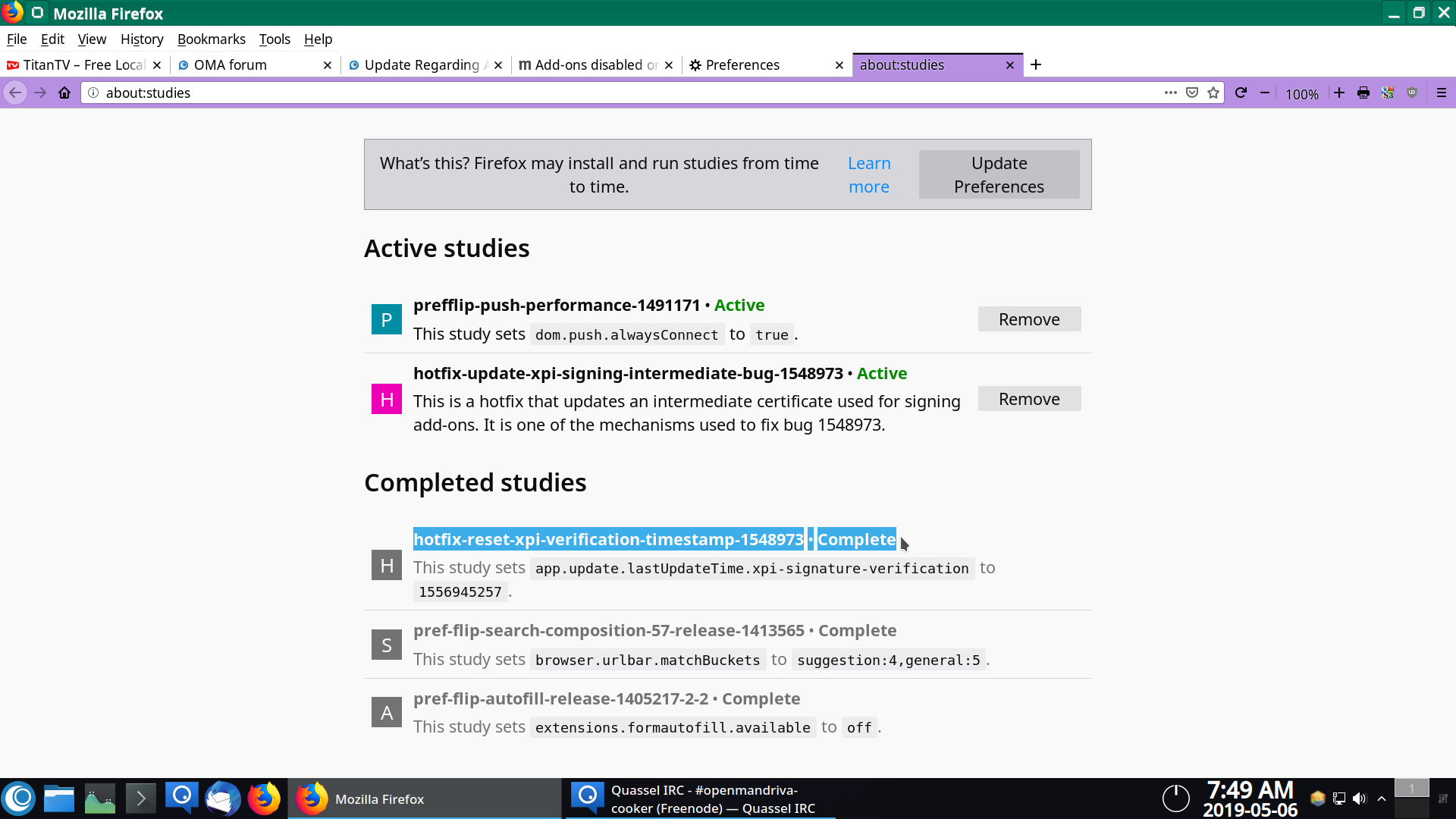 This has been fixed.
Post-edit: On my systems is has been fixed. Was fixed by Firefox studies automatically at some point as shown in screen shot above.