What one, though optimistic, would not expect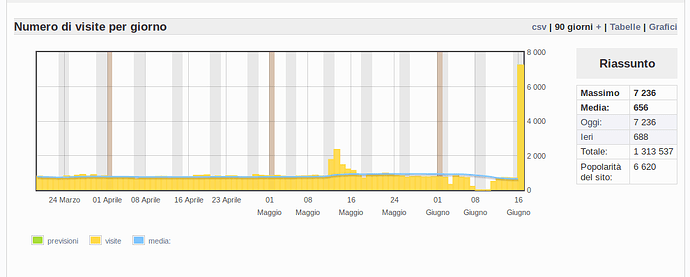 It may as well explain some recurring todays website timeout.
We had today around 11 times more visits than what we have daily usually. I did not anticipate this, sorry for this and the regular timeouts during the day.
And just think that we could have much more visits, without the timeouts

I think nothing to apologize for rather we should be happy to have such problems.