This is not yet representative, as it concerns only version 4.2, but we can see that there is a relatively large amount of downloads in North America, all of which are supported by ibiblio.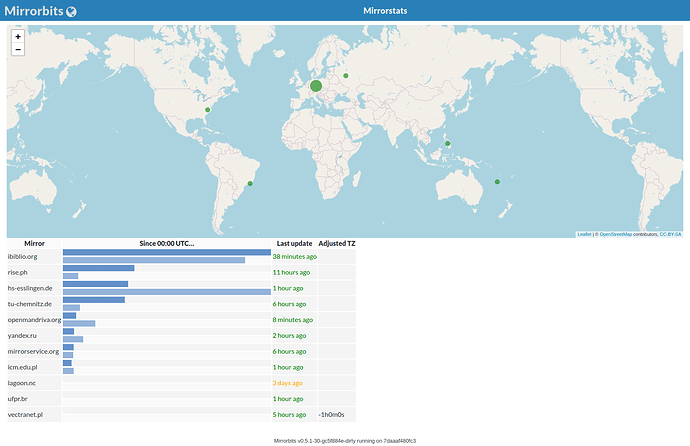 Maybe it would be interesting to have at least one more mirror, maybe close to the west coast? (US or Canada)
Does anyone have a contact at a North American university or company that could provide a mirror?