Hello,
At home I have a printer plugged in my isp box (free a french isp). I can reach this printer with windows and linux (omv 2014.2) with smb protocol and all this works fine.
But I can't install this printer with lx3
with system-config-printer I can't browse the network when I choose
"windows Printer via samba",
over the browse button with mouse I have this message
"browsing not available (pysmbc not installed)) but pysmbc is installed .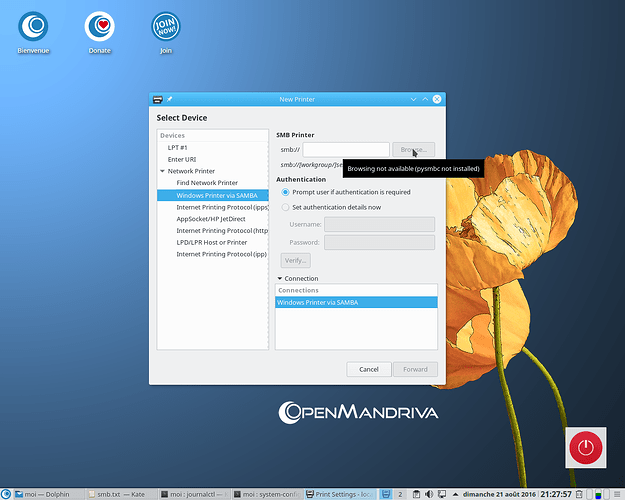 with http (localhost:631) It seems installed but I can't print because a password is necessary and I don't know how to say that when I configure with http
here is the message returning for the print job

any ideas ?