OK let's demonstrate how to either create a data (storage) partition or how to create a mount point for an existing one. Some users requested this for NTFS partition presumably to share with Windows on a dual boot computer. It does not matter what file system type you use as far as I know. I believe you can do the same with an ext3 or ext4 partition. (But I'm not 100% positive about that).
First open KDE Partition Manager and we see a 1 TB hard drive that already has half of it dedicated to a storage partition with mount point of /Data1, there is also already a /Data2 on this computer on another hard drive. So for demonstration the Linux monkey will create a NTFS 20 GB partition and set mount point as /Data3. Observe: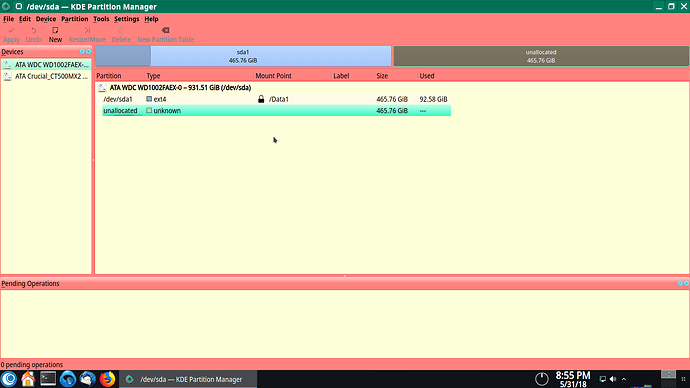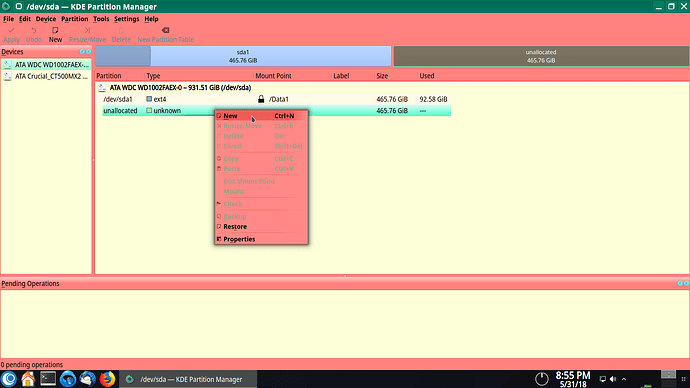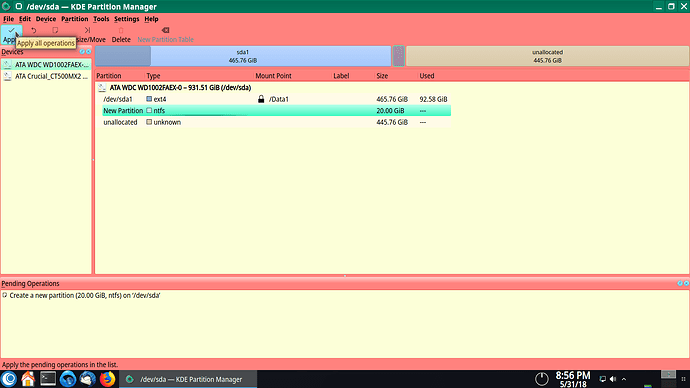 And we have created a new NTFS 20 GB storage partition. Now to set mount point. This is where you would begin with an existing storage partition if you wish to set a mount point to have it automatically mounted at every boot.