OK, I exagerated for attention to this post. I am booted in to this ISO doing some QA and found a few little issues. So don't let the title fool you this is a smallish thing not earth shaking.
One is the Help aka:Khelpcenter is empty. Here's screen shots.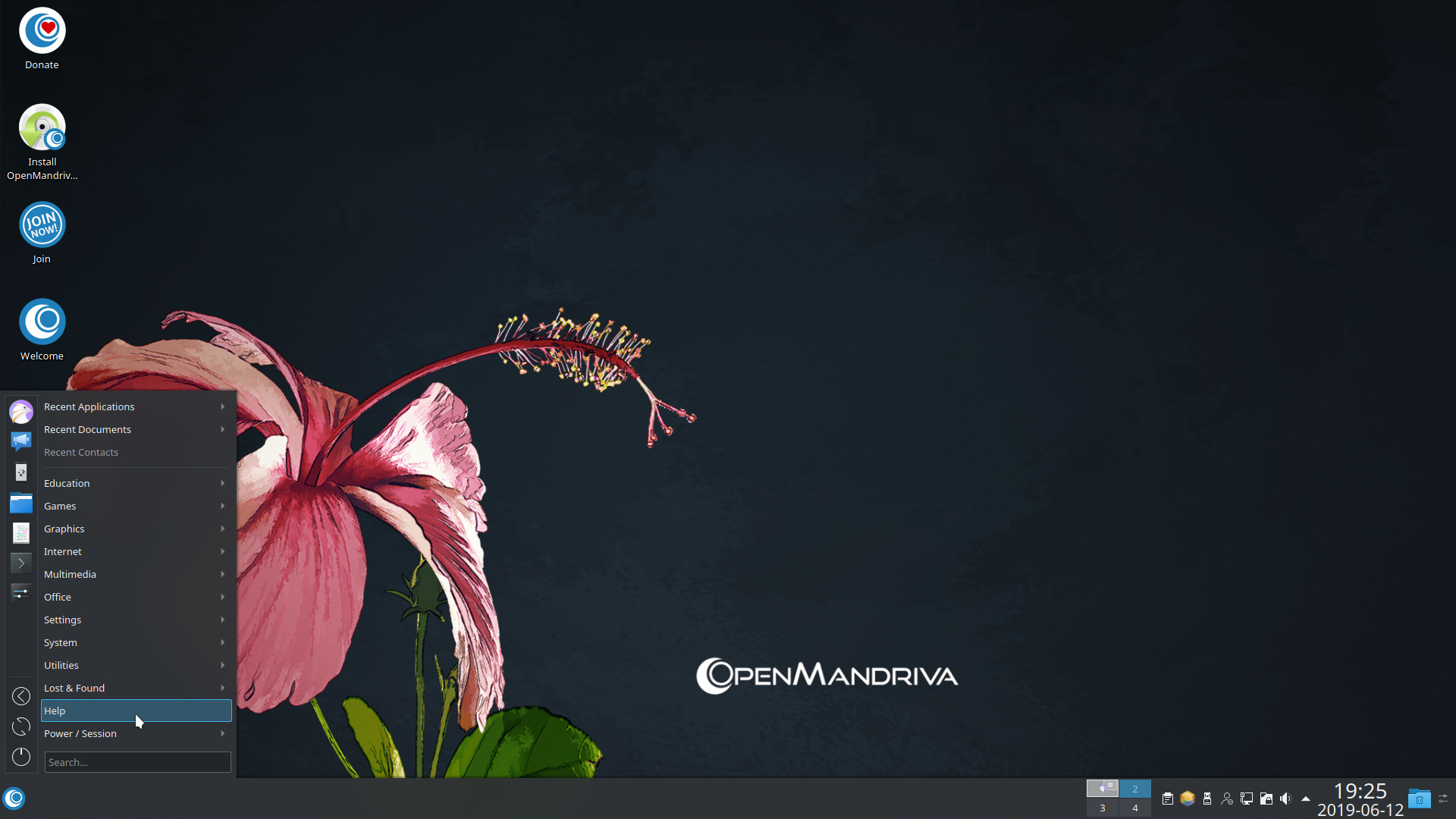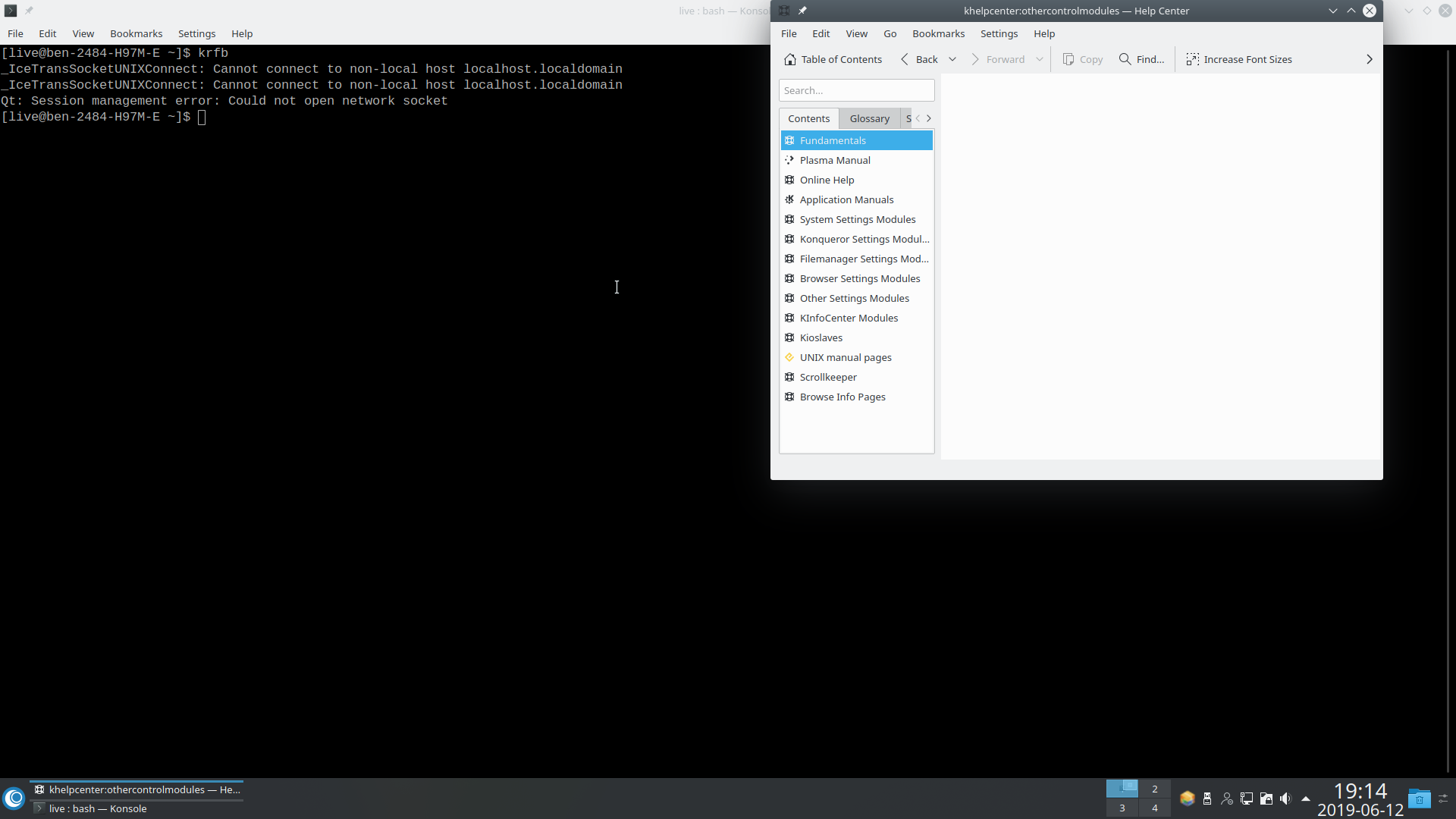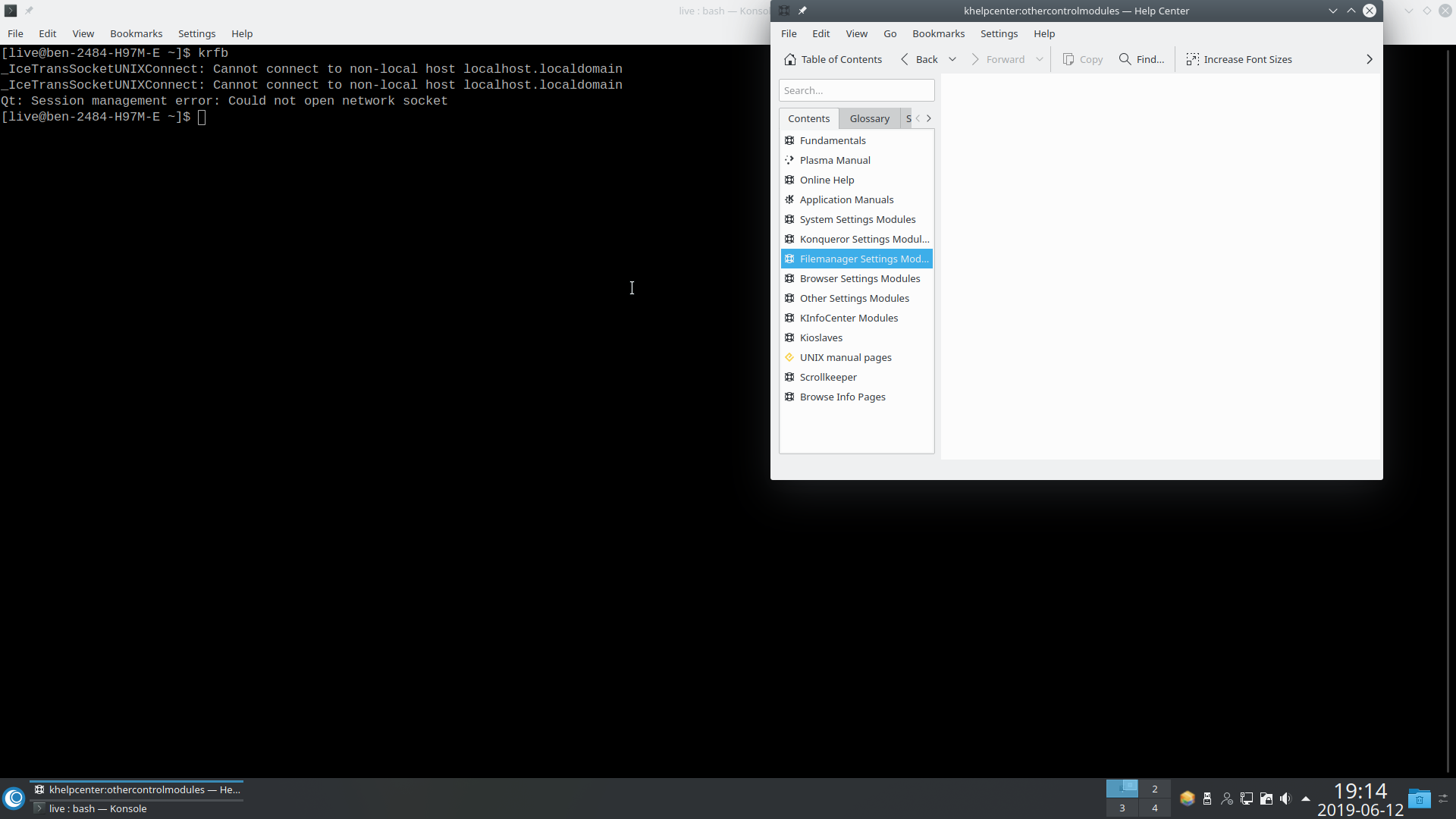 So one might ask "What's the problem ben79?" To which I reply if it is going to be empty it maybe should not be in the menu. If it needs to be in the menu then there ought to be some content that actually will help users. Thats what I say.
Post edit: This is related to this thread I'm thinking.