The Cinnamon environment has been updated to version 4.2.4, along with all components currently available in OMV. For help in fixing bugs, thanks to @bero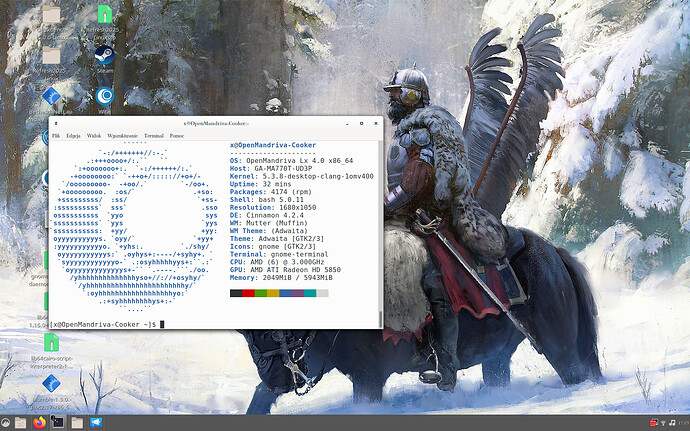 Cinnamon is available in the unsupported repository.
If someone wants to test, use or help in finding errors, can install the environment by command:
sudo dnf install cinnamon
I think it's also a good time to think about creating a new ISO with Cinnamon - OpenMandriva Lx 4.1 Cinnamon Spin?