Hello,
2014.2
Desktop environment (KDE, LXQT…):
kde4
Description of the issue (screenshots if relevant):
With Google Chrome(but also with Chromium and Opera Developer) I'm not able to print.
Print preview appears, the right printer is suggested, but nothing happens.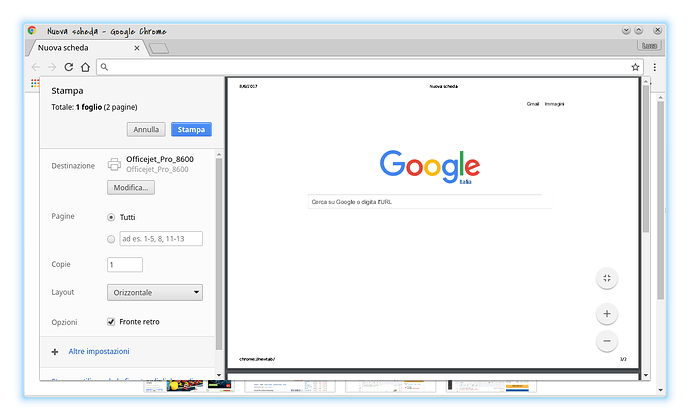 Relevant informations (hardware involved, software version, logs or output…):
Nothing found in cups logs and .xsession-errors
I tried in xguest account with no luck.
In FF no problems.
I have noticed that with Shift+Ctrl+P(system printers dialog) no printers are listed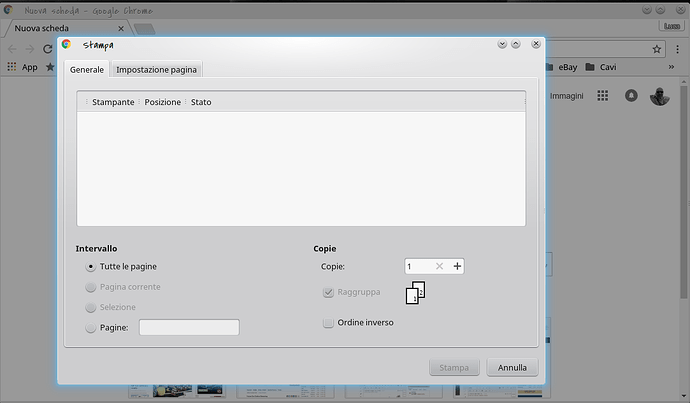 $ rpm -aq | grep chrom
 chromium-browser-stable-55.0.2883.75-1plf-plf2014.0.x86_64
 google-chrome-stable-59.0.3071.86-1.x86_64

It only happens to me?