Hello. I want to install openmandriva Lx3, but can't find checksum for .iso verification. Where it is? Thanks for answer

From where are you downloading?
Thanks, that's a heck of a good point, and I don't know but I will see if I can find out. Need that myself.
The same problem with OMA mirrors and sourceforge…looks like no checksum files for Lx 3…sorry for my bad English.
OK first at SourceForge on this page:
https://sourceforge.net/projects/openmandriva/files/release/3.0/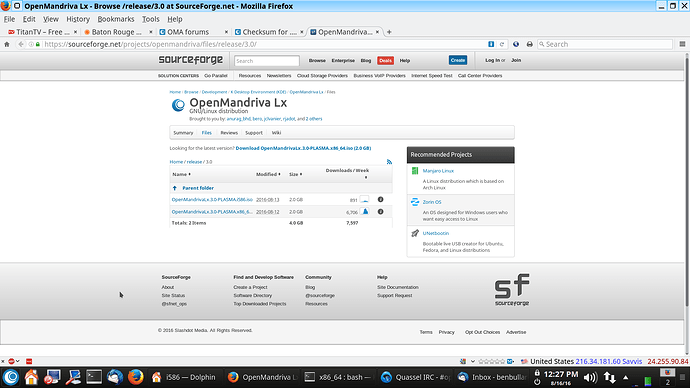 to the right of each file there is a gray circle with an i. That has checksums.
My understanding is that checksums should have been published with both torrents and on mirrors (haven't checked mirrors yet myself). So an unfortunate oversight. At any rate the checksums are here:
x86_64
https://abf.openmandriva.org/platforms/3.0/products/38/product_build_lists/507
i586
https://abf.openmandriva.org/platforms/3.0/products/41/product_build_lists/508
I have checked my .iso files downloaded via KTorrent and here checksums match. I'll do my best to inform our Infrastructure Team about getting them properly published.
Thank you very much! Problem solved.

The checksums are now also available in the torrent page.