Hi,
(posting it here as I couldn't find a better place, please move if necessary)
I started to make the OMA Welcome tool look more like a Plasma application. Changing colors, buttons, fonts etc. Furthermore I started to swap PNG files for SVGs to make everything HiDPI proof. It's not finished yet and needs some fine tuning but I thought I'd share it here.
Screenshots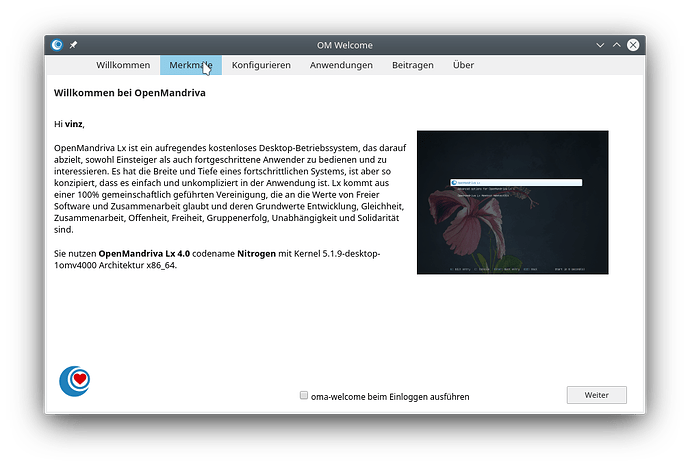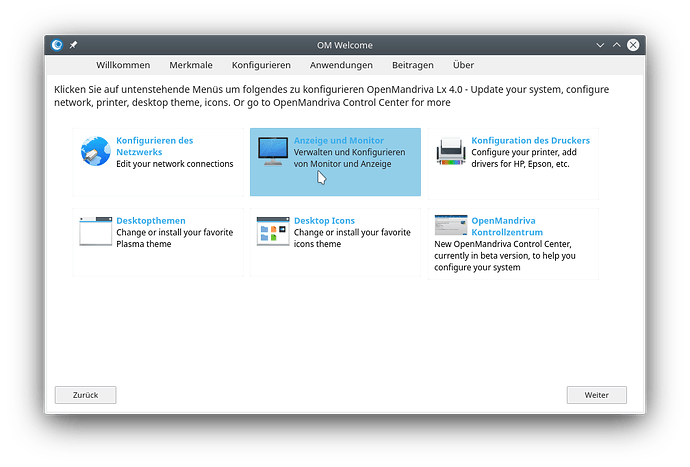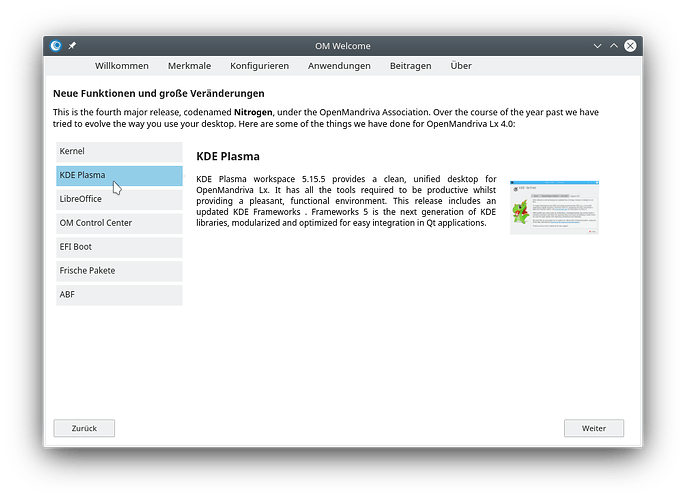 Try yourself
Steps to try it out without installing:
git clone https://github.com/vinzv/oma-welcome
cd oma-welcome
git checkout svg-icons-migration
cd usr/share/oma-welcome/
/usr/bin/htmlscript -s 870x520 -i /usr/share/icons/openmandriva.svg -t "OM Welcome" index.sh.htm

Looking forward to your comments, critics and ideas!