Hello,
The first time I start kmail under a new user it terminates with a fatal error and an error report akonadi-selftest-report-20180620.txt (20.0 KB). Akonadi seems to be in trouble.
Here are the pop-up windows I get: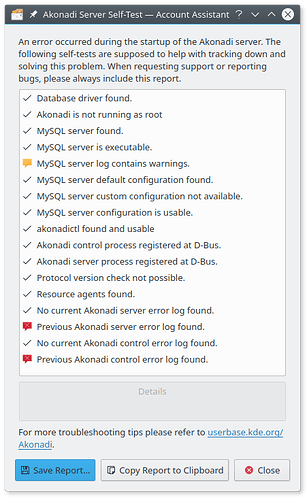 I have no idea how severe this problem is, but when I restart kmail a second time it seems to start-up, and let me configure my mail environment.
Does anyone noticed this behaviour and has it consequences for the save operation of the kmail program?
Regards,
Albert