The QA mailing list is for the Quality Assurance team and related development topics.
You can initiate a new post through Discourse, or send an email to qa@openmandriva.org.
If you're having bugs with any releases, as well as updates or requests, they should be directed here. Efforts to maintain the stable distribution also fall into this category.
If you want to follow actively the QA activity through email, please turn on the watch option.
---
How do I subscribe?
In each category, there are options to change your watching preferences. You should also adjust your user preferences as needed.
Select Watching to closely mimic mailing list functionality: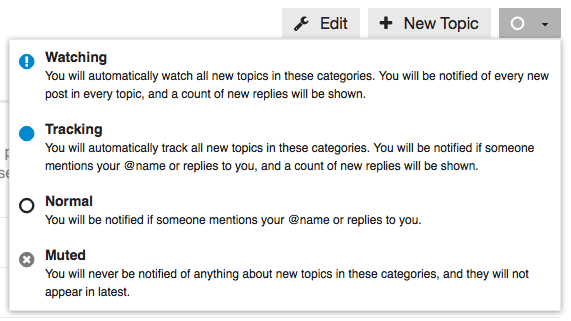 And make sure that an email is sent for every new post in your user preferences:



Screenshots courtesy of the Chef Project's Discourse.
How do I unsubscribe?
To unsubscribe completely from the category, open the web interface and disable email notifications.
---