Welcome to the l10n category of discourse.openmandriva.org
This section is to discuss adaptation of OpenMandriva to various different languages.
Topics to be discussed are:
Translation of the distribution
Translation of the manuals
Translation of the website
On translations are done on www.transifex.com which is a service offering and we decided not to use our own instance of Transifex. There is also a command line client available for synchronizing the various files in case you would like to use a desktop application such as loKalize in KDE. -> Lokalize - KDE UserBase Wiki
---
How do I subscribe?
In each category, there are options to change your watching preferences. You should also adjust your user preferences as needed.
Select Watching to closely mimic mailing list functionality: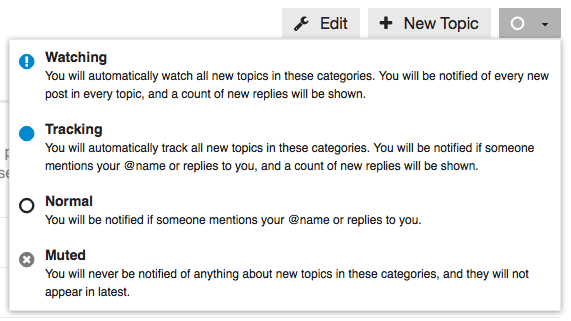 And make sure that an email is sent for every new post in your user preferences:



Screenshots courtesy of the Chef Project's Discourse.
How do I unsubscribe?
To unsubscribe completely from the category, open the web interface and disable email notifications.
---