Hello,
ALL
Desktop environment (KDE, LXQT…):
ALL
Description of the issue (screenshots if relevant):
It one tries to upgrade a Rock system it will show something like this if you let it go until it times out: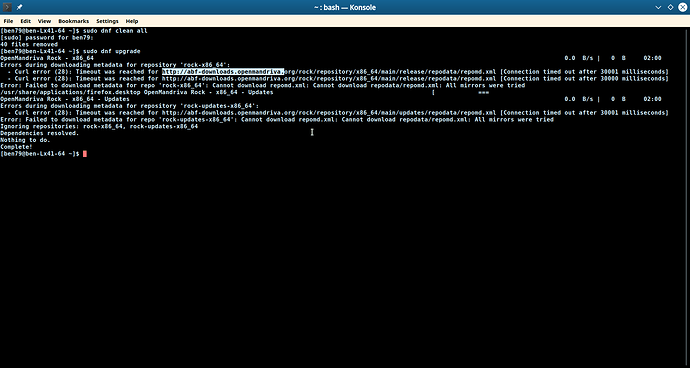 Relevant informations (hardware involved, software version, logs or output…):
http://abf-downloads.openmandriva.org is temporarily down. We apologize for any inconvenience anyone has suffered. People are working on resolving this as soon as possible.