Hello,
I'm trying to get an installation of LX 4.2 running on QEMU via UTM for macOS (ARM), and am having problems loading grub from the ISO (release/4.2 /final/AArch64 server/aarch-uefi-iso.iso), as it appears that the UEFI cannot open the partitions on the ISO.
In contrast, ISOs from another distro appear to be recognized without issue.
Here's a set screenshots from EFI shell. I have two ISOs mounted as USB CD-ROM.
BLK4 and BLK5 are the partitions from the LX ISO, and BLK2 is the EFI partition from the other ISO.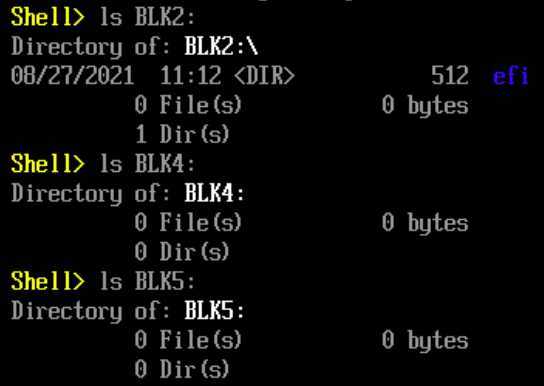 In addition, here are some screenshots from grub shell (booted from another ISO).
Looks like the LX ISO is being recognized as a hard drive instead of a CD(?)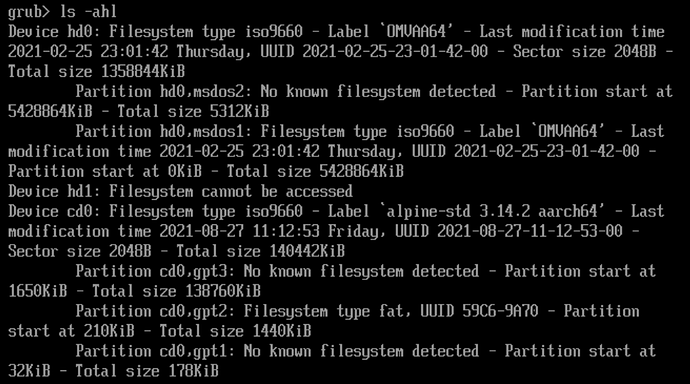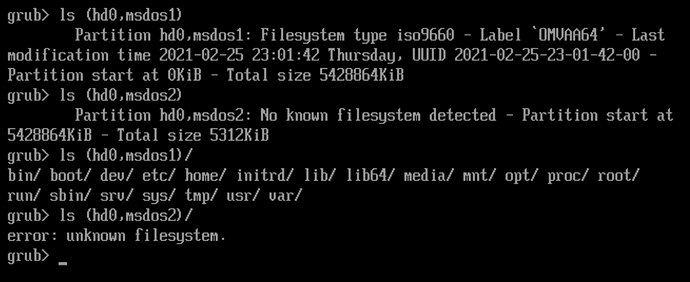 I recognize that QEMU is not an officially supported platform, however being that Virtualbox isn't going to be released for ARM, and that QEMU appears to be the only free solution to virtualisation on macOS ARM going forward, I do hope that some remedy might be available to this problem.
Please let me know if I can assist with any further details about the problem or with any further troubleshooting on my end.
Thanks!