Hello,
I can't access with samba WORKGROUP.
Dolphin-> network-> samba shares->
No working group is discoverable(findable) on the local network. This would be able  are caused by an activated Firewall.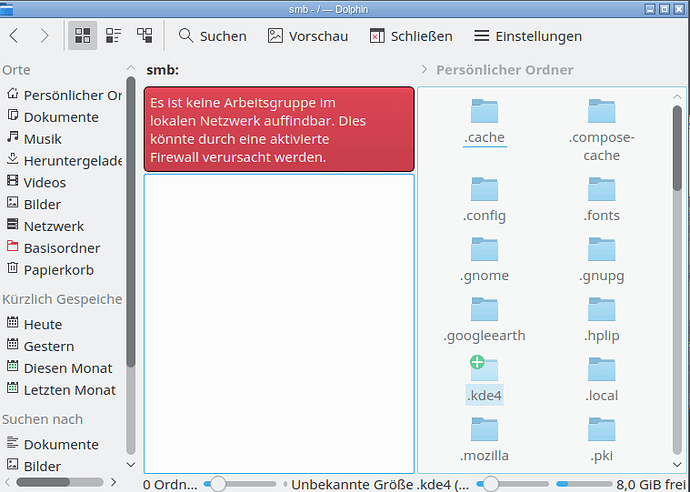 Indeed, functions(works):
smb: / "computer name"
and to me the shares of the concerning(relevant) computer are indicated(signalised) like
otherwise(but) under WORKGROUP.
How can I reach(achieve) that WORKGROUP is indicated(signalised)?
Greeting
Ch. Hanisch