Same problem.
After the error screen (see below) the system reboot.
No Virtualbox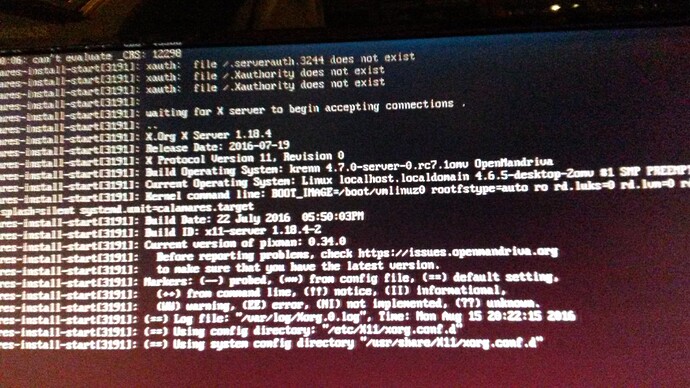 or other VM
thanks
Color me confused. Same problem as what, where? Forgive me if I've missed something but we just had a new release so there is a heck of a lot going on. Plus to solve problems we need information the.
Also is this a result of booting to 'Install' or 'Live'? Does this machine have nVidia graphics or other proprietary graphics (AMD, Radeon, FGLRX, or other)?
This is my opinion.
FWIW: If you have hardware that supports x86_64 I'd try that instead. Virtually all development and testing these days takes place in x86_64 environment thus is much more likely to have fewer problems and be more stable.
ops sorry.
but there are an other topics with the same problem on i586.
I try to install the new release because the LIVE, after shows the timezone,crashes with a gray screen (fog).
Nvida and AMD. 4gb ram.
So this bug report goes with this thread doesn't it?
Is this problem with x86_64 or i586 iso? That is critical information, title of this thread indicates it is i586 (x86).
I have the problem with X86_64 but there is another user with the same problem with i586