As title says. This is important because this is the ISO on our Mirrors and uploaded to SourceForge. Here's some output: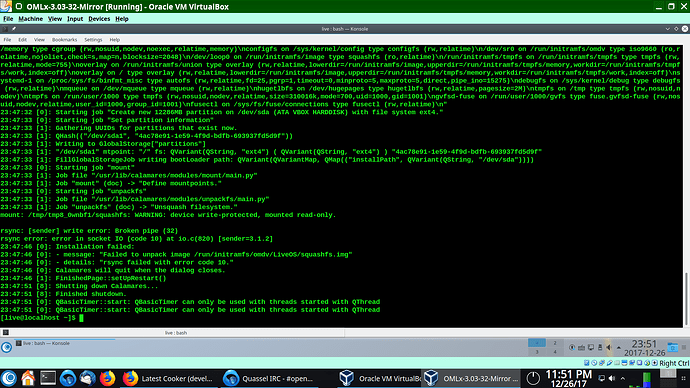 Hope I did not do something wrong.
Edit: Further attempts to install this ISO result in VBox completely freezing so I was not able to get anymore info. This is not an issue I'm going to want to spend much time on so if it needs to be fixed someone that actually cares about the i586 ISO will need to step up.