To use PIA VPN with OpenVPN, take the following steps:
Download the OVPN config files from PIA's website;
Extract the files into their own directory; I placed them right under my /Home/ /;
OpenVPN's web site advises copying the cert files to /etc/openvpn, which I did but is not necessary;
Open Network Manager, then click the little gear wheel to get into the connection settings, and click the "+" sign at bottom left;
The second option from left is "VPN (openvpn). Fill these in accordingly; the Gateway, for example, would be "us-east.privateinternetaccess.com". The connection type is "Password". Click the little arrow to the right of "CA Certificate" and choose the .crt file from the extracted configs. Username and password fields are obvious. I chose "Store password for all users (not encrypted)" but there's an option to store it for just you, which encrypts it.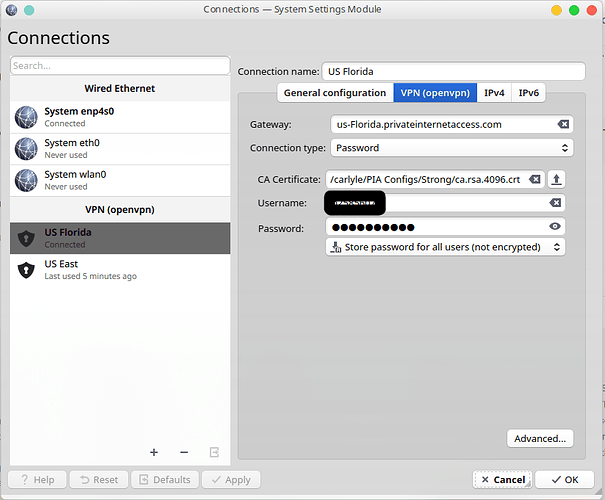 Now click the "Advanced" button at the bottom of this screen.
On the "General" tab, check "Use custom gateway port". I chose 1197, but I use the strong encryption setting. There's a chart on PIA's site, but I've also included it here. Please note: The encrytion settings appear to vary according to the port you choose to connect with, so make sure they match.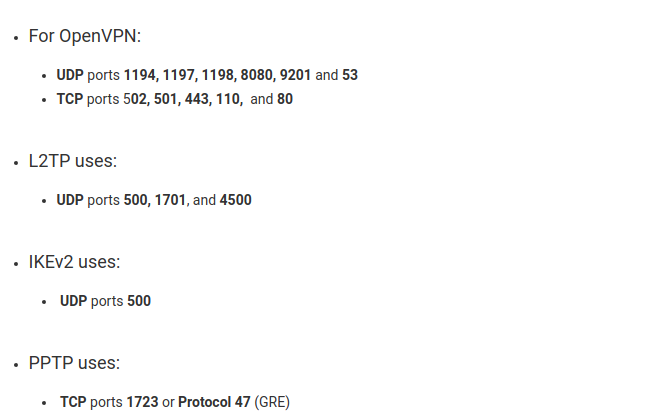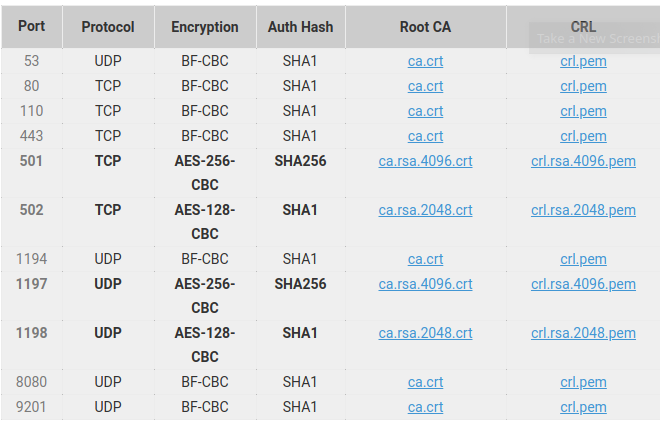 Now click the "Security" tab, and insert the Cipher and HMAC settings from the chart. In my case, since I use the strong encryption, I chose AES-256-CBC for the cipher, and SHA-256 for HMAC Authentication.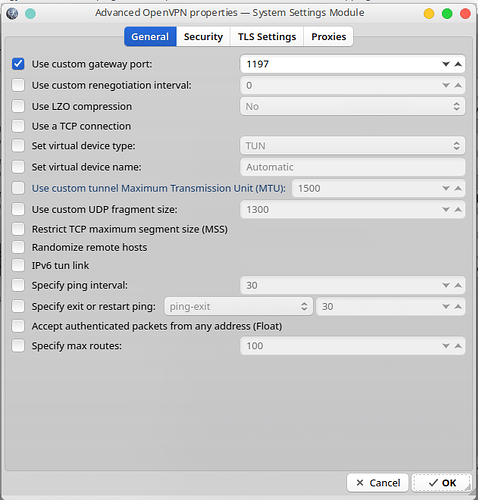 Once these steps are completed, you should be able to log in and connect without a problem.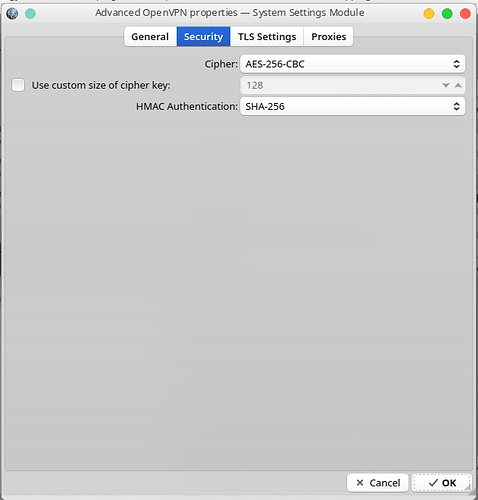 ---
---
Credits: @clfitz
Thanks.
For any comment please refer to this topic.