This How To article updated 2020-03-12.
Here we're going to cover how to have root, home, and swap partitions created during the install process.
Note: When you read Lx 4, it is meant to include all 4.x versions like 4.0, 4.1, and 4.2. This how-to is applicable to all versions of OMLx including Cooker and Rolling as well as the Lx 4 family.
OpenMandriva installer is Calamares.
It is easy, usable, beautiful, pragmatic, inclusive and distribution-agnostic.
Calamares includes an advanced partitioning feature, with support for both manual and automated partitioning operations.
To do pretty much anything you need with partitions you want to select Manual partitioning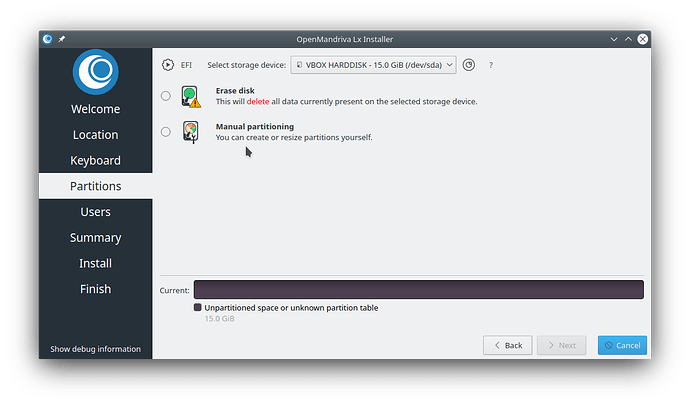 Notice that if you accept the default Erase disk it will create a /boot/efi and / partition only.
The installer by default no longer automatically creates a swap partition because on most all modern computers swap is not used anymore.